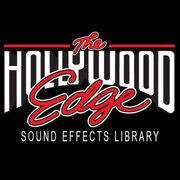 This sound effect can be found on The Premiere Edition Volume 1, which was made by The Hollywood Edge.
Sound Effect Description
Edit
Elephant; Trumpeting, Medium To Close Perspective, Debuted in 1991 in The Simpsons episode, Old Money.
Clean, Full Length and Unedited Link to the Sound Effect
Edit
TV Specials
Edit
animal crackers (2017)
next gen (2018)
Video Games
Edit
Game Boy Advance:
PC:
Living Books: Arthur's Teacher Trouble (1992)
The New Way Things Work (1998)
Paperopolis (1995)
Video & DVD
Edit
Documentaries
Edit
Australia:
Channel Seven: The One to Watch (2001)
USA:
TV Commercials
Edit
USA:
Jeep Grand Cherokee (1995)
Pay-Day (1999)
Team Toyota of Glen Mills - July Tent Event (2016)
Radio Spots/IDs/Audio Intros
Edit
Ice Age Dawn Of The Dinosaurs (2009) (TV Spots)
Video & DVD Previews
Edit
Bumpers/Interstitials/Station IDs
Edit
Radio Stations
Edit
Public Buildings
Edit
Towns and Cities
Edit
Online Videos
Edit
Theme Parks
Edit
Other Media
Edit
Timon and Pumbaa Virtual Safari (Other Media) (The Lion King Platinum Edition DVD) (Heard in the Under Construction section)
Miscellaneous
Edit
YouTube Videos
Edit
Happy Tree Friends
Trainlover476 Videos (Heard twice in "Troublesome Engines trilogy redub part 1.") (Second trumpet only.)
Community content is available under
CC-BY-SA
unless otherwise noted.