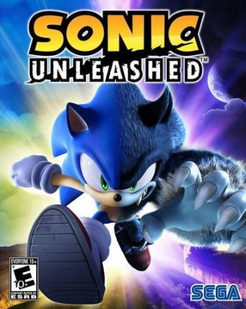 Sonic Unleashed is a video game developed by Sonic Team and published by Sega in 2008. It was released for PlayStations 2 and 3, Xbox 360, and Wii.
Sound effects Used
Hollywoodedge, Bell Tower ClassicT PE191201
Hollywoodedge, Gusts Heavy Cold Wind PE031601
Hollywoodedge, Lion Roar Snarl Growl AT013501
Hollywoodedge, Pottery Drop Break PE112401/Hollywoodedge, Large Ceramic Pot Bre TE023001
Hollywoodedge, Whistle Wbulb Horn CRT020801
Sonic Ring
Sound Ideas, CARTOON, SQUEAK - RESIN SQUEAK, STRETCH 03
Sound Ideas, HIT, METAL - ANVIL FALL ON HEAD, CARTOON 01
Sound Ideas, INDUSTRY, HYDRAULIC - ELECTRIC HYDRAULIC MACHINE: UP FULL, FACTORY
Sound Ideas, ZIP, CARTOON - BIG WHISTLE ZING OUT
Image Gallery
Community content is available under
CC-BY-SA
unless otherwise noted.