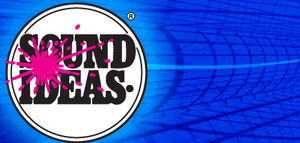 This sound effect can be found on Series 1000 Sound Effects Library, which was made by Sound Ideas. It was originally a DePatie-Freleng sound effect. It is very similar to Sound Ideas, BELL - ALARM BELL: SHORT RING, which is a WB sound effect.
First recorded: 1960s
Creator: N/A
Owner: DePatie–Freleng Enterprises (1960s-1979), Sound Ideas (1979-present)
Origin: United States or Canada
Year debut: September 18, 1968
First heard: Pink in the Clink (a Pink Panther short)
Area used: Worldwide
Clean, Full Length and Unedited Link to the Sound Effect
Edit
Carte Blanched (The Inspector, 1969)
In the Pink of the Night (Pink Panther, 1969) (used as an alarm clock)
Pink in the Clink (Pink Panther, 1968)
TV Specials
Edit
Theme Parks
Edit
Disneyland:
Plane Crazy Musical Show (1991)
Video Games
Edit
Commercials
Edit
Trix Gummy Rabbits (1986)
Disney Channel ID - Mickey's Nightmare
Web Originals
Edit
YouTube Videos
Edit
Image Gallery
Edit
Sound Ideas, BELL, ALARM - BURGLAR OR FIRE ALARM 01/Image Gallery
Audio Samples
Edit
File:Sound Ideas, BELL, ALARM - BURGLAR OR FIRE ALARM 01.ogg
Community content is available under
CC-BY-SA
unless otherwise noted.