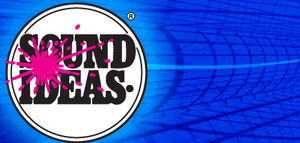 This sound effect can be found on The General Series 6000 Sound Effects Library, which was made by Sound Ideas. It debuted in The Adventures of Milo and Otis in 1989.
Clean, Full Length and Unedited Link to the Sound Effect
Edit
SourceAudio (Warning: May irritate you and will get stuck in your head for a while.)
Son in Law (1993)
3:10 to Yuma (2007)
Happily N'Ever After 2: Snow White @ Another Bite At The Apple (2009)
Rodeo and Juliet (2015)
Video Games
Edit
Charming (2018)
Disney's Animated Storybook: 101 Dalmatians (PC Game)
Grand Theft Auto III (2001) (Heard in a radio commercial.)
Living Books: Harry and the Haunted House (PC Game, 1994)
Living Books: Arthur's Reading Race (PC Game, 1997)
Living Books: D.W. the Picky Eater (Heard in D.W. is playing in Emily's room.)
Tony Hawk Pro Skater (during the Horse game)
Farm Fresh Stanley (2001) (Stories)
Educational Media
Edit
Baby Bach (1999) (Videos) (Heard once in a low pitch.)
Commercials
Edit
New Zealand:
Hawke's Bay Farming Zoo (2017, radio)
USA:
Budweiser "Circus" (2009)
Budweiser "Rocky" (2008)
Budweiser "Go Jimmy" (2016)
Budweiser "Lamb Streaker" (2006)
Budweiser "Lost Dog Super Bowl" (2015)
Barney and Friends - Three Super Dee-Duper Early Learning Adventures (1997)
The Sims 3 Pets (2011)
The Hunchback of Notre Dame (1996) (Trailers)
She-Ra and the Princesses of Power Trailer 2 (2018)
Miscellaneous
Edit
Lily Allen - F You (Clean Version)
Online Videos
Edit
High Seas Log Flume at Playland's Castaway Cove
Little Heroes to the rescue Little Builders ! Fire Truck Cartoon | Videos for Kids Children
Baby Scared Of Cow's Moo
101 Dalmatians Read Along
Image Gallery
Edit
Audio Samples
Edit
Community content is available under
CC-BY-SA
unless otherwise noted.