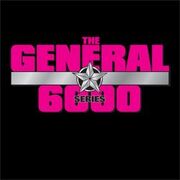 The General Series 6000 Sound Effects Library is a professional sound effects library released in 1992 by Sound Ideas. The first extension of the famous Series 6000 Sound Archive continues the success of the Sound Ideas collection with an additional 3,200 sounds and noises. The first extension fits in seamlessly with the basic collection of the Series 6000 and comprises 20 audio CDs (now available as a download, of course) with a wealth of new sounds and atmospheres in outstanding quality - all of them recorded professionally and ready to be used in your production. This impressive sound archive is extensively researched and exquisitely compiled from original recordings. To compile and edit these new, exciting sounds, many famous sound recordists and sound designers worked countless hours in their sound studios. Extension 1 of the Series 6000 is both the perfect addition to Sound Ideas Series 6000 The General as well as a self-contained sound archive.
Sound Effects
Edit
"Welcome to the Steamworks, my friend!"

This article is a stub. You can help by expanding it.
Community content is available under
CC-BY-SA
unless otherwise noted.