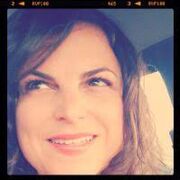 Tracy Blagdon was a producer for Thomas & Friends at Jam Filled Toronto.
She worked as an assistant production manager for the seventeenth and nineteenth series, as well as King of the Railway, Sodor's Legend of the Lost Treasure, The Adventure Begins and the twentieth series episode, Sidney Sings.
She was also a production manager for The Great Race and Bubbling Boilers. She co-produced the twentieth series with Robert Anderson.
Producer
Series
Series 20 (21 episodes)
Series 21
Series 22
Series 23
Series 24
Specials
Journey Beyond Sodor
Big World! Big Adventures!